Connect Scaffolding Ltd is a successful, award winning scaffolding company with yard and offices in Bishop's Stortford.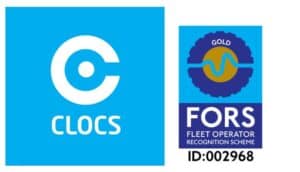 We have an exciting opportunity for a HGV/LGV Class 1 and Class 2 Lorry/Moffet (truck mounted forklift) driver to operate out of our Bishop's Stortford depot and to drive and work around the south-east.
This is a full time offer for our company Connect Scaffolding Ltd, delivering and collecting scaffold materials to building sites in and around the London area.
This demanding, hands on role requires excellent time management skills and high motivation. Reliability is key within this fast developing company.
Skills and Requirements:
Must have a valid Digital Tachograph
Must hold full Class 1 or Class 2 licence
No more than 3 points
Truck mounted forklift experience/counter balance forklift experience/ Hiab experience preferred.
Must have a valid Drivers Qualification Card (CPC Card)
Minimum 12 months UK driving experience
Duties Include:
Multidrop
Moffet (Palfinger truck mounted forklift).
Complete all relevant paperwork
Our business is built on delivering great customer service, to do this we need great people, if you want to be part of a team which works hard but has a great team work attitude, if you want to learn and progress with a very successful and highly regarded Company then we would like to hear from you.