Events
Sharing ideas for smarter working, delivering innovative solutions.
Connect can provide a design and install solution for any event.
Proven in a wide range of indoor and outdoor settings, we supply and install Layher systems offering highly effective solutions for our customers.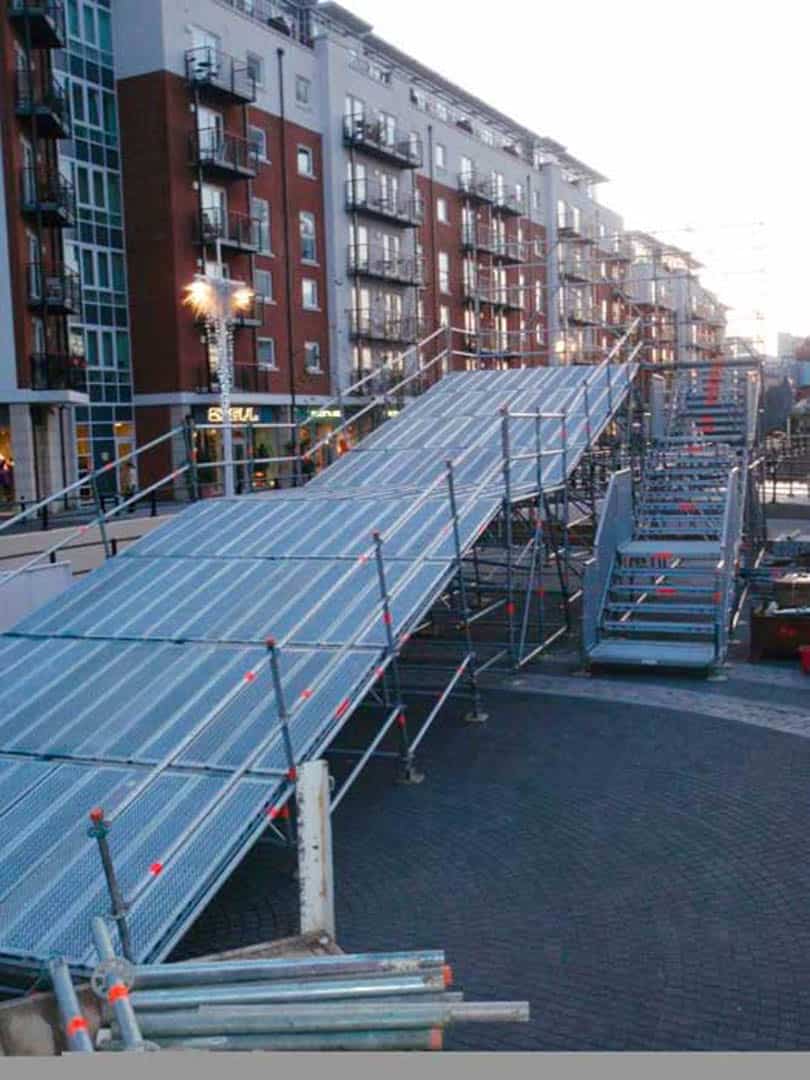 Connect Event Systems
Utilising the Layher range of event systems, the Connect Events Team can offer the optimum combination of design configuration, fast installation and dismantling, while providing safe, smart and high strength installations suitable for a wide range of entertainment and sporting environments.

Scaffolding
Tube and Fitting or Layher System scaffolding.
Hoists
Connect Hoists offer a wide range of equipment for all your lifting requirements

Memberships, awards and certifications