Proud Members of the NASC – Renewal of Membership for 2022
Proud Members of the NASC – Renewal of Membership for 2022
Connect are proud to have been members of the NASC since 2003 and we're pleased to announce that we have successfully renewed our audited Membership for 2022, a big well done to everyone involved.
We're especially proud of all our Site Teams working on the frontline, controlling risks, working smarter, saving time through continual improvement and good communication to deliver the great customer service our business is built on.
Safer, easier, quicker …better connected!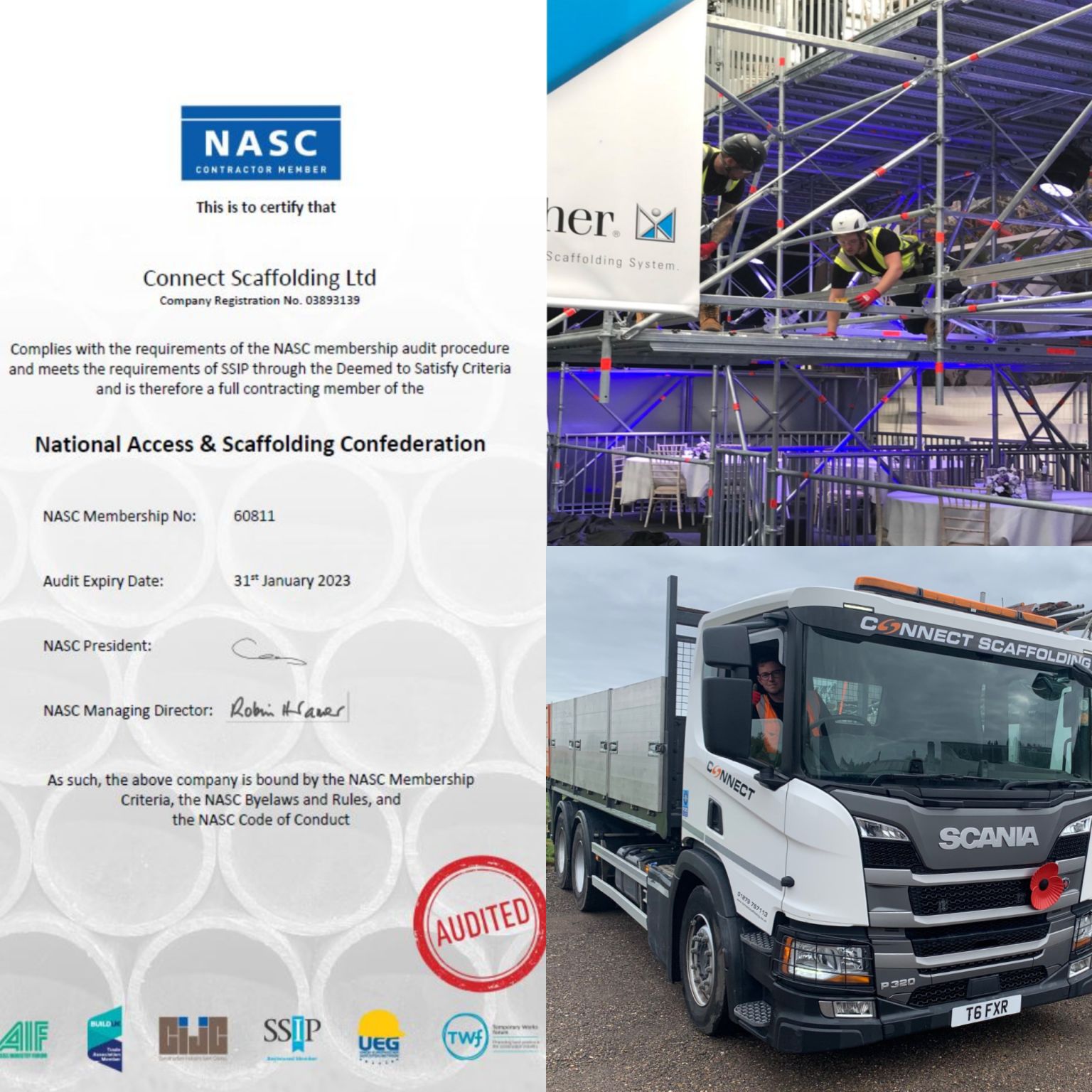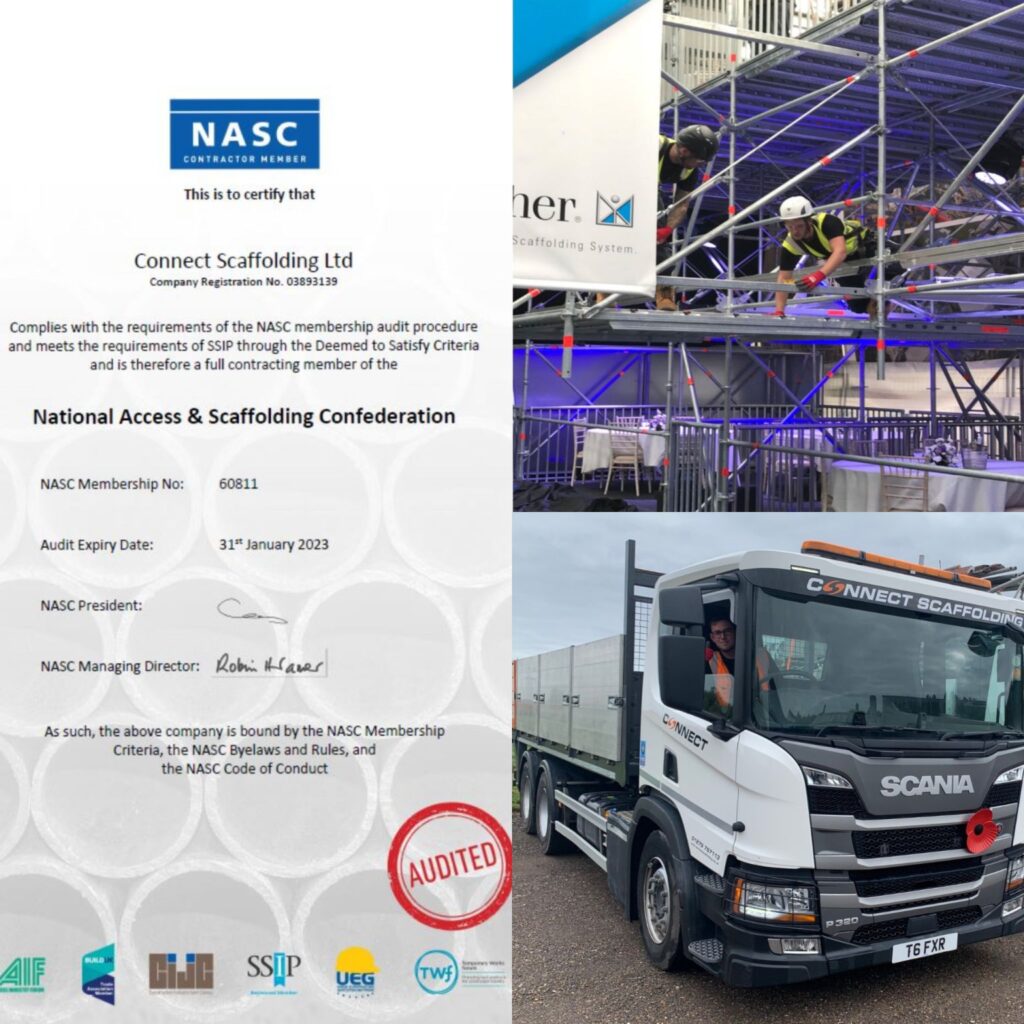 Scaffolding
Tube and Fitting or Layher System scaffolding.
Events
With an inhouse Design Team we can offer bespoke engineered solutions for all your events.
Hoists
Connect Hoists offer a wide range of equipment for all your lifting requirements