World Mental Health Day 2020
World Mental Health Day 2020
At this challenging time it's more important to talk and stay connected with each other than ever.
If you, or someone you know needs help, please reach out there are some amazing support groups who are available 24/7 to offer expert advice: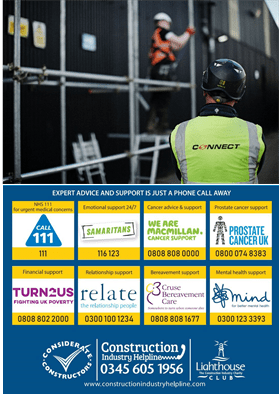 Scaffolding
Tube and Fitting or Layher System scaffolding.
Events
With an inhouse Design Team we can offer bespoke engineered solutions for all your events.
Hoists
Connect Hoists offer a wide range of equipment for all your lifting requirements