Angel Lane, Stratford, London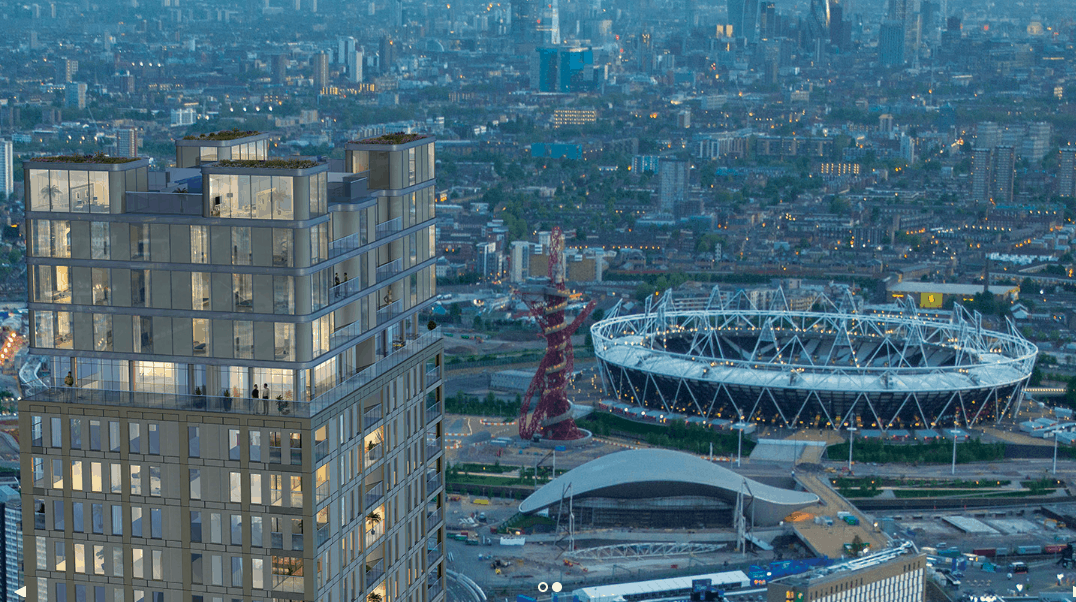 Angel Lane, Stratford, London

PROJECT:
Constructing New Homes
Rising some 103 metres, the Connect Team installed a common hoist tower during the construction of the 32-story Angel Lane residential block in Stratford, London. The building by Telford Homes, is located alongside a series of busy railway lines – one of the key considerations needed to be taken into account during the build.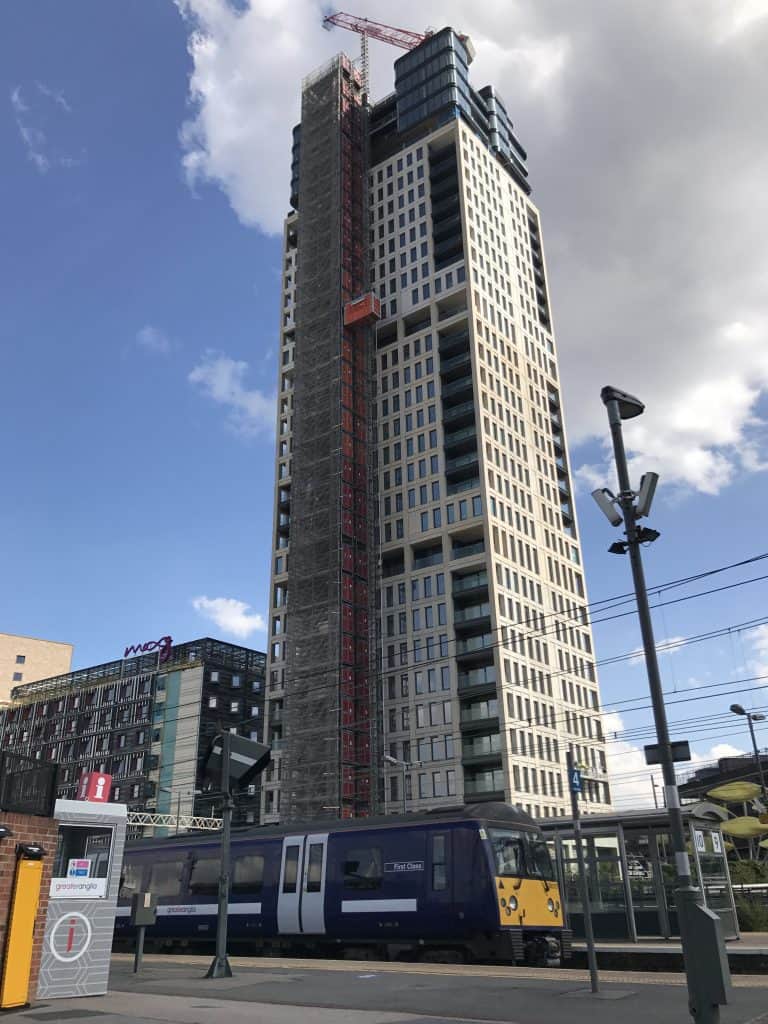 Early stage planning and close collaboration was needed with Connect's design and operational teams, the client and Network Rail. Connect carried out the work using a strictly controlled sequence to mitigate risk.
A twin-car passenger/goods hoist was tied directly into the scaffold tower which, itself, benefitted from a bespoke tying-in solution to the building to minimise the impact on the cladding.  Airflow netting was installed adjacent to the rail line to provide containment above the railway below, and reduce the imposed tie loads of the scaffold to the building.  The building itself also featured an emergency escape stair within the lift shaft, which Connect provided utilising the Layher Allround Compact Stairway Tower.
The Angel Lane project presented a series of challenges associated with such a busy city location.  A great example of the skills and experience of the Connect Team and capabilities of the Layher system providing safe and reliable access needed for both the workforce and materials.
Have a project coming up?


Memberships, awards and certifications